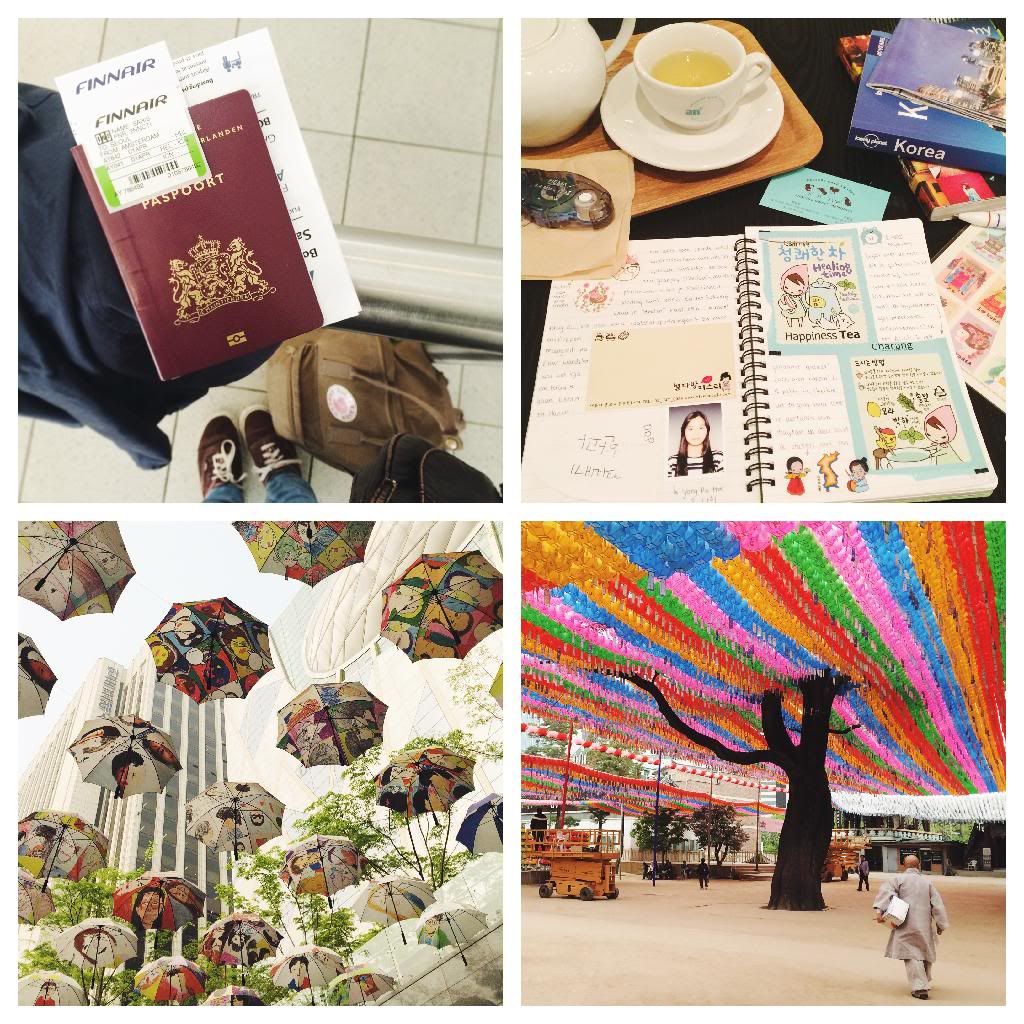 1 - on the first day of the month, i boarded a plane to Seoul.
2 - i saw, heard, ate, experienced and wrote so much, mostly while drinking tea in cute cafés. that girl followed me for almost an hour, before she sat down next to me, suddenly spoke English and gave me her photo after only a short chat.
3 - this pretty art work represents the people living in Seoul.
4 - and my favorite "art works": all the pretty decorated temples, because of Buddhas birthday. (this is Jogyesa temple)

& more.